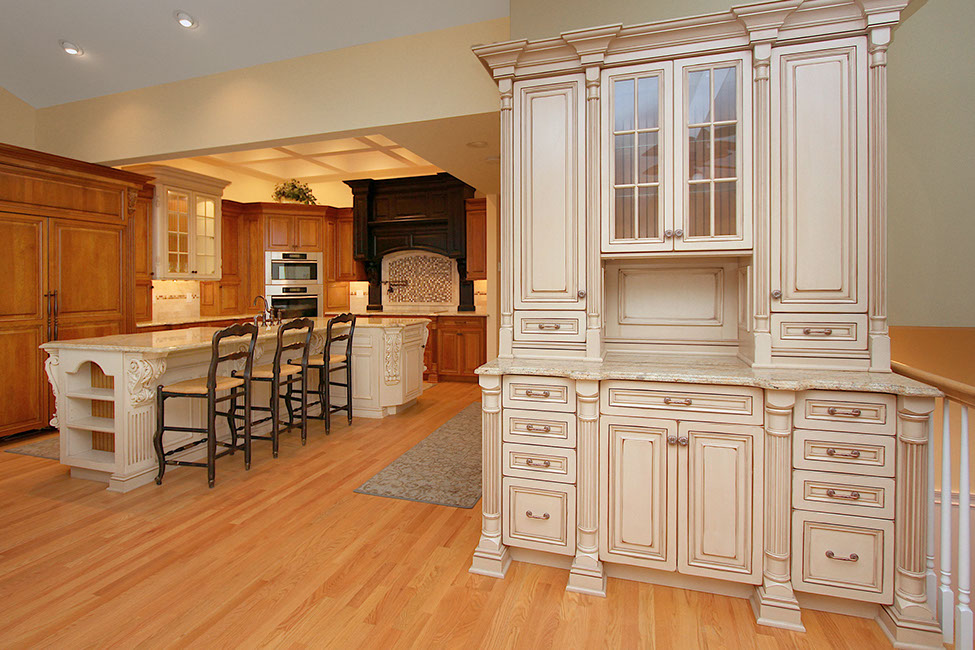 Nothing will add character and sophistication to your home like custom woodwork. If you want a distinctive and timeless look that embodies your vision and personality, contact the full-service kitchen designers at MDA Designs. When in need of custom woodworking, Philadelphia residents trust in our experienced and talented team to deliver stunning results.
From libraries to kitchens to bathrooms, our craftsmen will transform your dream indoor space into a reality. Call 267-716-6550 to schedule a free consultation.
Why Turn to MDA Designs for Custom Woodworking?
The look of your home's interior can have a profound impact on your mood, so if you need custom woodwork, it's important that you find a team of talented professionals with the creativity to deliver exceptional results. Backed by decades of experience, there's nothing that the experts at MDA Designs can't handle. Our dedication to excellence has allowed us to build a reputation for delivering exceptional results in a wide range of home remodeling projects throughout Southeastern Pennsylvania.
We will tailor our approach to your vision and aesthetic goals. Whether you already have a blueprint in mind or you need a concept developed from scratch, our team is here to help. We offer customized kitchen cabinet design, case molding, base molding, crown molding, wainscoting, custom mantels, coffered ceilings, and more.
Your interior design should be a work of art that is equal parts beautiful, functional, and durable. Our craftsmen will bring your vision to life using the best materials and construction techniques to achieve your interior design goals.
Click Here to view photos of our recent projects.
Schedule a Free Consultation with MDA Designs Today!
Don't trust your woodworking to an inexperienced contractor who lacks the versatility to deliver stunning results. The pros at MDA Designs will answer your questions, evaluate your goals, and explain exactly how we will help you achieve them.
For custom woodworking, Philadelphia locals trust our talented craftsmen to provide the highest level of quality and exceptional customer service. We work with homeowners and business owners throughout Southeastern Pennsylvania. Schedule a free consultation today by calling 267-716-6550.