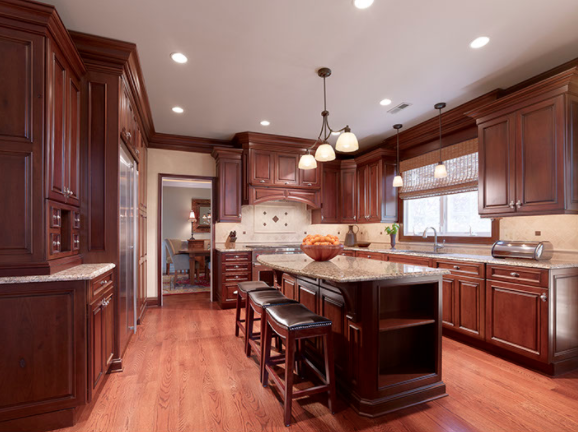 The kitchen can be a focal point of the entire home, so it's important that your contractor has the experience and creativity to deliver stunning results. When in need of custom kitchen remodeling, Ardmore PA homeowners turn to the expert craftsmen at MDA Designs.
Since the early 1990s, Mark DuBree and his team have been hand crafting cabinets and other architectural woodwork to design truly unique kitchens that embody the homeowner's personal style. We are your one-stop shop for all of your kitchen remodeling needs. Our crew will guide you through every stage of the construction process—from developing the initial concept to hand crafting and polishing your woodwork to the final installation. Call 267-716-6550 today to schedule a free consultation.
Here are three qualities to look for in a kitchen remodeling contractor:
Creative Ideas
The best kitchen remodeling contractors will carefully listen to your goals and provide expert recommendations. Customers of MDA Designs are often surprised by how much creative freedom they have when designing cabinets and other architectural elements. You will have the final say, but our crew can help fine-tune your vision to ensure the final outcome is better than you could have ever imagined.
Relevant Experience
Just because a contractor offers kitchen remodeling does not mean that they have built a kitchen that is similar to your particular vision. With more than two decades of experience under our belts, there's not much that our kitchen remodeling crew hasn't done. We enjoy adapting our techniques to create original kitchen designs that embody our customers' personalities.
An Impressive Portfolio
You should never hire an Ardmore kitchen remodeling contractor until you have seen photos of their work. Evaluate their portfolio to make sure their kitchens have a cohesive look that is equal parts beautiful and functional. To view photos of our recent kitchen remodeling projects, Click Here.
Contact Us Today to Speak with an Ardmore Kitchen Remodeling Pro!
If you're looking for talented kitchen remodeling contractors in Ardmore PA to upgrade the look of your indoor space, contact MDA Designs. Call 267-716-6550 to set up a free consultation.