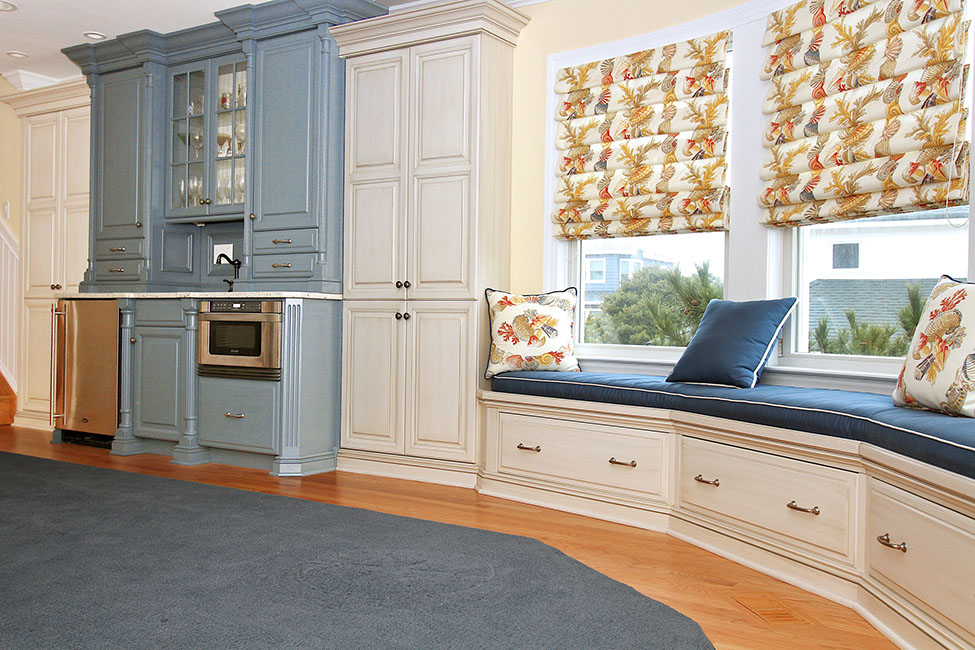 Your kitchen is the beating heart of your home, a happy place for family to gather, cook, and bond. An expert crew, a big idea, and a custom design can help you construct a space that is as beautiful as the memories you want to create. At MDA Designs, our craftsmen have years of experience transforming kitchens into the centerpieces of their respective homes. When searching for a reliable company for kitchen remodeling, Bensalem PA residents turn to MDA Designs.
We can tailor our designs to the tastes of the most discerning clients and homeowners. Call 267-716-6550 for your free consultation.
Custom Kitchen Remodeling – Bensalem PA
Your kitchen remodel is no easy feat. It requires attention to detail, many hours of work, and a spot of ingenuity. That's why more and more homeowners are choosing to hand over the reins to a team of expert craftsmen with the experience and knowledge to turn a big idea into a reality.
At MDA Designs, every new project starts with a consultation. We need to know more about your needs, your preferences, and your budget. Your answers will become the blueprint for our work going forward and will determine every step we take in renovating your kitchen.
Our aim is to tailor every element of your new kitchen to your tastes. Our craftsmen are skilled at custom interior designs such as crown molding, case molding, base molding, coffered ceilings, wainscoting, custom mantels, and more. We also design and build fine custom wood cabinets. Take a look through our Gallery for just a few examples of our work.
Once you have settled on a design, our project management team will work tirelessly to ensure your custom kitchen is completed to the highest possible standards. Throughout the construction process, we will be on hand to answer your questions and keep you updated on our team's progress. If you have your own remodeling team that you prefer to work with, you can be assured we will work closely with them.
Kitchen Remodeling Bensalem PA Residents Recommend!
Upgrade your kitchen today with help from an expert crew with decades of experience. Call 267-716-6550 to discuss your project.